‹ back
Souk – Mercado do Mundo
Rua Alexandre Herculano 114 A
2750-284 Cascais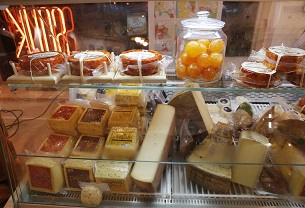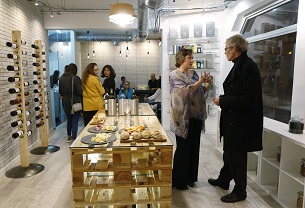 In Cascais you can find a shop full of flavors and aromas, reminding North African markets - SOUK mercado do mundo. Be amazed with the spices, salt, teas, cheeses, cold meats, wines. Souk surprises with bold flavors, inviting you to travel trough your palate in a wide selection of artisan products of chutneys, jams, pickles, chocolates, cookies and beer bread produced in the shop....
All these products can be tasted in SOUK's Lounge perfectly combined in cheese boards, soups, salads and tapas. Souk's Lounge is the perfect place to chill out and enjoy a cocktail, a glass of wine with a piece of chocolate, a lovely and relaxing tea or a comforting hot cocoa (simple or with spices)...And for the most daring, we recommend one of Souk's tastings or workshops.
Come and travel in SOUK.